---
Both Riley Park Maternity Clinic and Avivo Health Alliance offer a variety of services that centre around prenatal and postnatal care.  Both clinics have groups of physicians who deliver babies at the Foothills Medical Centre. 
---
At Riley Park Maternity Clinic, we provide care to  low risk maternity patients. Our wholistic approach to care includes access for our patients to free prenatal classes, psychologists and community support workers. Other services at our clinic include circumcision (no referral needed), lactation consultants, and long acting contraception (IUDs and Nexplanon).
At Avivo Health Alliance, obstetricians and gynecologists partner with experts in lactation support, circumcision, mental health counselling, and pelvic floor physiotherapy to provide comprehensive life long care.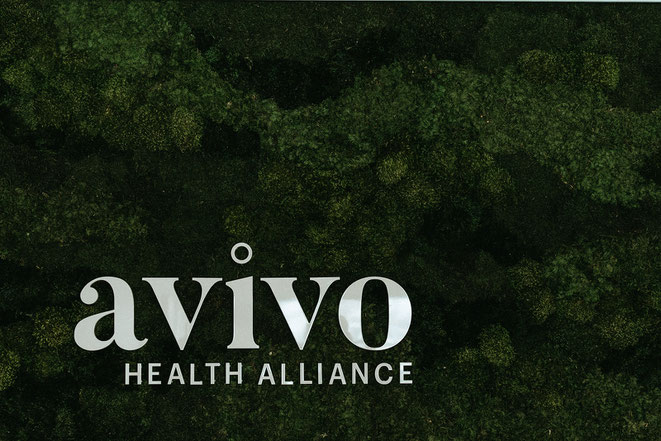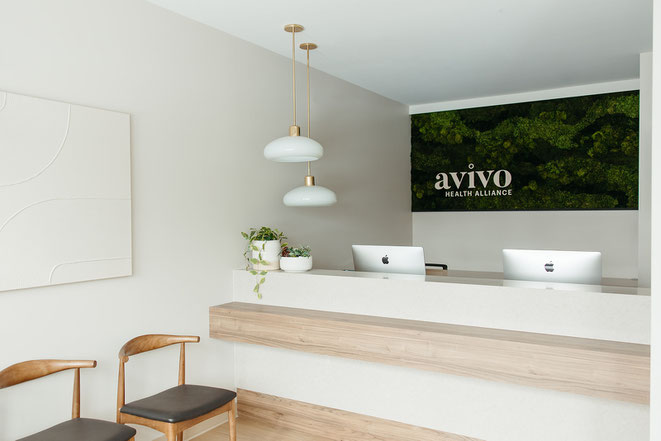 On the day of the procedure, please be sure that you come to the correct clinic!
When you arrive, please check in at the front desk.  Please ensure that we have your correct address and phone number on file.  If you have not been to our clinic before, please bring your newborn's Alberta health care number.  
Payment is required prior to the procedure.  Although the actual procedure lasts only a few minutes, you can expect to be in our clinic for a total of 1.5 hours.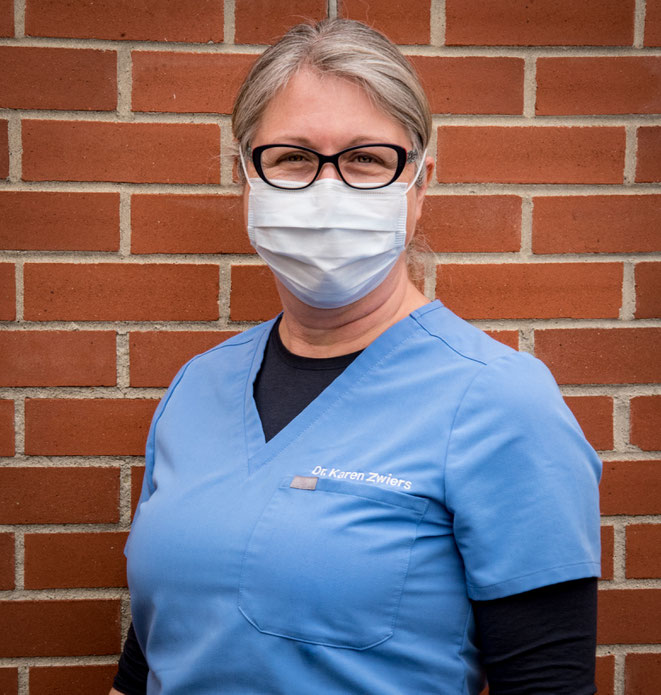 Before the circumcision, you will meet with Dr. Zwiers.  She will ensure you are well informed and answer any questions.  
We encourage you to stay with your baby for the whole procedure.  He knows your calming touch and voice.  If you stay, you do not have to watch the circumcision.
When it is time for your appointment, you will be brought into the procedure room.  Please undress your son and put him into a clean diaper.  Wrap him in his blanket to keep him warm.  Please put 3 spare diapers and a package of diaper wipes on the bed for future use.  Please feed your baby if he is hungry so that he will be more settled.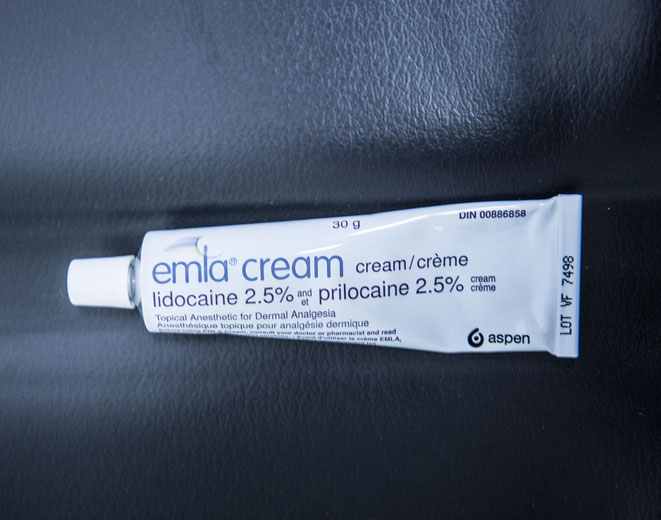 Your baby will be made very comfortable for the procedure.  When you first arrive, we will apply a numbing cream (emla) to the skin of the penis.  It needs to stay on the penis for 30 minutes before the procedure.  We will also give Acetaminophen (Tylenol/Tempra) for pain relief.  We will ask you to continue giving acetaminophen regularly for 24 hours after the procedure.  Just before the surgery, we will inject xylocaine and bupivacaine freezing into the bottom of the penis.
We offer a sugar and water solution to your baby during the procedure to help with soothing.  There will be a rare baby who cries during the procedure.  We can reassure you that this is not due to pain.  It is important to remember that babies fuss for many reasons including diaper changes and tiredness!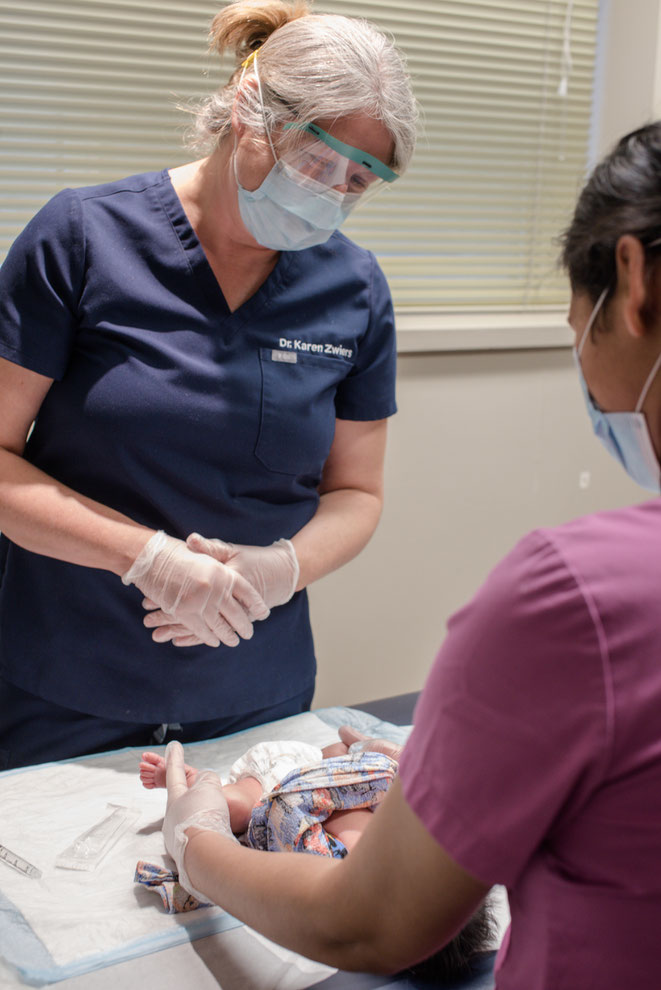 When ready to do the procedure, the nurse will kneel on the footstool.  We will wrap your baby's arms in the blanket so that he will feel safe and secure.  The nurse will gently hold onto your baby's legs.  Parents are welcome to sit next to their baby, touching and talking to him.  A soother or your baby finger will be placed into your baby's mouth for him to suck on.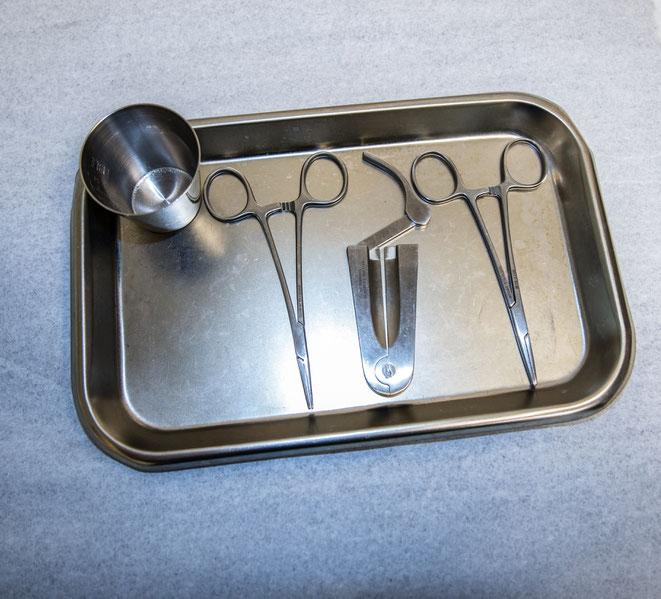 The surgery is done using a small clamp called a "Mogen clamp".  The surgery starts with  stretching the opening of the foreskin.  The foreskin is then pushed down so that the head of the penis is fully exposed.  Dr. Zwiers will make sure that the penis is normal before the skin is removed.  If a problem is detected, the circumcision may not be done at this time.  Your child would be referred to a urologist.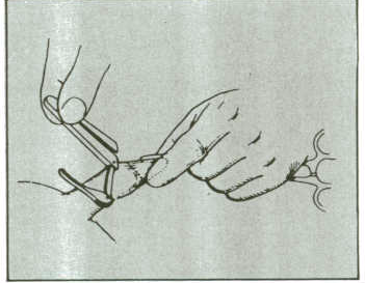 Once Dr. Zwiers is satisfied that the penis is normal, the foreskin is pulled back over the tip of the penis.  The correct amount of skin to be removed is measured, and then the excess skin is pulled into the Mogen clamp.  The opening of the clamp is very small in order to avoid the tip of the penis getting caught in it.  The clamp is closed and locked tight.  This action squeezes the layers of skin together, sealing the inside and outside skin layers together like closing a zip lock baggie.  This helps prevent bleeding from the skin edge and permits the procedure to be done without stitches.  Next, the excess tissue is cut off and the clamp is removed.
We will explain how to care for your baby during the recovery.  Everything we say is written in the section on AFTER CARE.
We will keep you for 5-10 minutes after the surgery to be sure there is not too much bleeding.  Please stay in the room with your son until Dr. Zwiers checks inside his diaper and tells you it is time to get him dressed and go home.  You will put him in the car seat normally.  Don't loosen the straps.
We will book a follow up visit in one week to check on the healing.  You will be given a phone number to reach Dr. Zwiers directly if there are any concerns.